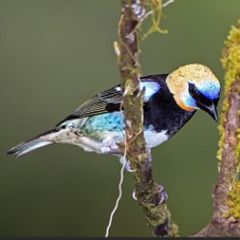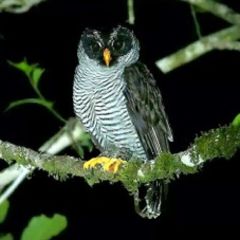 Discover our private nature reserve
A crystal-clear jungle stream flows through our pool, which has a year-round temperature of 75 F. We don't need a noisy pump and we don't use filters or chlorine. Our 37-acre property, registerd as a private reserve, is at the end of a valley surrounded on three sides by the rainforest of Piedras Blancas National Park. The next Village, La Gamba, is 2 kilometers away. The unique location attracts many of the birds and animals which inhabit the area.
Watch the birds from our covered, secluded lakeside rancho.
Take an early morning guided birdwatching hike.
Visit our fruit and vegetable garden at the end of the Riverbed Trail
Stroll through our tropical garden, a paradise for photographers.
Take a guided night hike to see frogs, bats or snakes.
Visit nearby La Gamba Tropical Field Station.
Discover the rainforest on your own on our easy, short Bird Trail and Riverbed Trail.
Look for caimans, basilisks, agoutis, leaf-cutter ants, coatis and more.
...or just relax by the pool while listening to the sounds of the jungle.