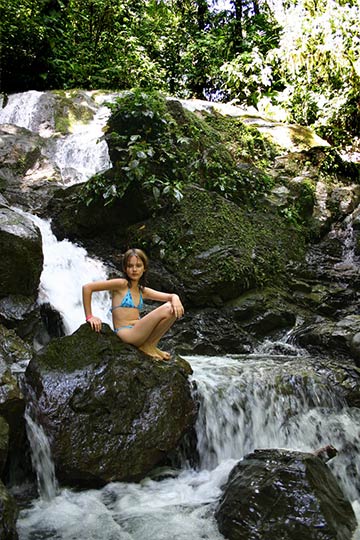 All-inclusive adventure package for families with children
For families travelling with children from 6 to 15 years, we have developed a special, 3-day adventure package, including:
3 nights in a family room
All meals, juices, coffee, tea
15% discount on adult lodging rate
13% tax
Guided day hike
Guided night hike
Dolphin boat tour in Golfo Dulce
Experience the sights and sounds of a tropical rainforest! Look for exotic birds, monkeys, lizards, frogs, caimans, leafcutter ants and dolphins! Swim in our chlorine-free pool and in the warm Pacific Ocean! Enjoy our great food.
This package is only available from May 1 to October 31 and from December 15 to January 6. It cannot be booked online and is not commissionable for travel agencies. Please contact esquinas@racsa.co.cr or call (00506) 2741 8001 for reservations.
All-inclusive Family Package
Valid May 1 to October 31 and December 15 to January 5, 2019
| | |
| --- | --- |
| 2 adults + 2 children 6 to 15 years | $ 1370 |
| 2 adults + 1 child 6 to 15 years | $ 1225 |